itSMF Belgium is pleased to introduce Pieter Boutens. He will take us into Spiral Dynamics and how it
relates in IT. Not sure what Spiral Dynamics is. Check out :
https://en.wikipedia.org/wiki/Spiral_Dynamics
This event will be ONSITE.
Location : Office of CTG Belgium, Culliganlaan 1D in 1831 Diegem.
Free access for paying members.
Non-members can participate paying €50
Doors will open from 17:30 onwards.
Drinks and food will be foreseen.
After the event, there is time for networking.
---
Thanks to entrepreneurship and courage, we, as humanity, have risen from the dark ages to a level of
knowledge and development unheard of before in history. And the world is evolving faster and
faster. Science and technology are key drivers. The effect in our professional lives is clear. In most
economic sectors, it is no longer sufficient to just keep doing what one has always done. Change is
the buzz-word. Communication, problem-solving and decision-making have become crucial skills for
(IT-) professionals to navigate the ever-changing technological landscape.
Meanwhile, the downside of this evolution is also becoming very visible. Increasing number of burn
outs, depressions, widening gap between haves and have nots, polarisation in society, pressure on
our environment,… Clearly, we are hitting a limit.
And then the question arises: in what direction should we, as individuals, companies or society,
proceed to take the next step in our evolution? And will technology help us do so, or does it actually
pose a threat?
This talk uses the Spiral Dynamics model to logically frame the evolution of human thinking to date
and the effect of this thinking on technology and society. Spiral Dynamics describes different stages
of human development and consciousness, each represented by a specific color code. Each stage has
its unique characteristics, values, and ways of thinking. And each stage can be recognised in our
(professional) lives. The model can be used to analyse conflict situations and determine the best way
to move forward. Specific to the IT sector, the following questions can be answered:
How can IT leaders deal with resistance to change from a Spiral Dynamics perspective?
How can IT teams collaborate and communicate effectively.
How can awareness of Spiral Dynamics contribute to personal growth and leadership
development within IT. How can IT leaders become more effective leaders by considering the
diversity of thought patterns and values in their teams?
How can Spiral Dynamics contribute to a more ethical and sustainable approach to
technology development and IT projects.
What about AI? The next step for humanity or the destruction of our species?
For IT professionals, understanding these different levels of consciousness can have several benefits:
Communication: Recognizing the diversity of thought patterns can improve communication
and collaboration within teams.
Adaptability: Being aware of various problem-solving approaches allows professionals to
adapt their strategies based on the specific context.
Conflict Resolution: Understanding different values and motivations can aid in resolving
conflicts more effectively.
Long-term Vision: Taking a more holistic perspective can lead to more sustainable and
future-proof decision-making.
By acknowledging and appreciating the various levels of consciousness, IT professionals can approach
problem-solving and decision-making with a broader understanding, leading to more effective
outcomes and a better work environment.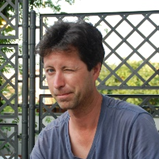 Pieter Boutens is an economist by training (TEW -KU Leuven). He started his career as an accountant and quickly advanced to the position of manager. He now has a quarter of a century of management experience, first in Finance, IT and administration, then in logistics and sales. For the past 4 years, he has been working as a financial manager and board member in a non-profit organisation. He is also board member at the trade association Federgon.
In addition to his economic background, Pieter became a master in NLP and in transpersonal coaching and counselling. He also holds the diploma of mediator and a black belt in Lean-Six Sigma. In recent years, Pieter became proficient in the applications of the Spiral Dynamics model, on which he has been giving guest lectures since 2019.
https://www.itsmf.be/wp-content/uploads/2023/08/title-pic.jpg
365
546
Arnaud Delcroix
https://www.itsmf.be/wp-content/uploads/2020/06/logoitsmf-01-300x138.png
Arnaud Delcroix
2023-08-28 22:31:38
2023-10-29 18:43:43
From Code to Consciousness: Applying Spiral Dynamics in the IT-world – 26/10 @ 18:00 CET