WE ARE ITSMF BELGIUM
DO YOU WANT TO JOIN?
Check what is the added value of being part of itSMF Belgium

ITSMF BE IS THE COUNTRY'S LEADING ASSOCIATION FOR ORGANISATIONS INVOLVED IN IT SERVICE MANAGEMENT

Our membership is drawn from a wide cross-section of organisations, including ITSM suppliers and service providers; user organisations; training companies and academia; consultancy, standards and practice bodies; as well as independent professionals.

Globally, the itSMF now boasts over 6000 member companies, blue chip and public sector alike, covering in excess of 40,000 individuals spread over 50+ Chapters.

Our members range from large multinational companies to small firms working across the commercial, public and not-for-profit sectors.
---
SINCE 1998
itSMF wordwide organization has three decades of experience in Service Management and IT related service management.
Our members range from large multinational companies to small firms working across commercial, public, and not-for-profit sectors, from wide cross-section of organisations, including ITSM suppliers and service providers; user organisations; training companies and academia; consultancy; standards and practices bodies; as well as idenpendent professionals.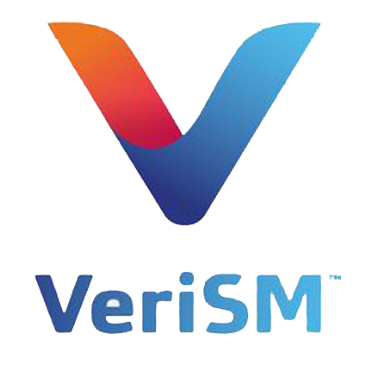 Is your organisation ready for change? – 27.05.2021 @ 5.30PM TO 7.00PM
One of the challenging situations that organisations need to deal with when transforming is determining if the proposed change lies within the organisation's capability. If not, is it so significant that it is not worth pursuing? VeriSM offers two tools to help answer these questions – the organisational portfolio and…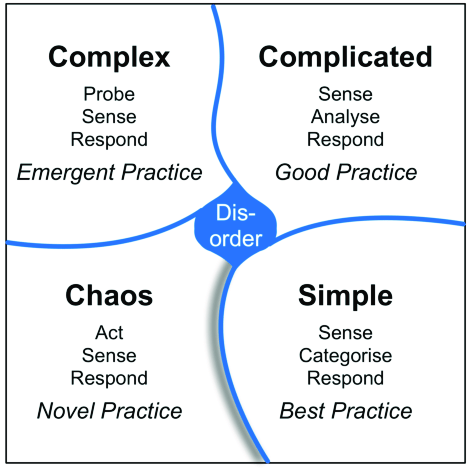 A take on Complexity Thinking – 24.06.2021 @ 5.30PM TO 7.00PM
Speaker: Ilse Van den Berckt (LinkedIn) More info soon !
ITSMF BE is a fully inclusive industry forum, actively encouraging the involvement of organisations and individuals that use, provide or support ITSM products and services.
We also relate to service management professionals working beyond the IT sector, and those applying similar best practices to other areas of industry, thus seeking an even wider exchange of views and professional development for everyone.
OUR CORE SERVICES AND ACTIVITIES INCLUDE:
PROFESSIONAL EVENTS
This year,2021, we will still focus on more afterwork events, which will target the latest developments in ITSM. It will be a mix of informative sessions, combined with experience 'from the field' during the round table sessions.
WEBSITE AND PROFESSIONAL RESOURCES
Our website will be the place to go for access to the latest news and features about service management, together with a wide source of reference materials and publications.
ONLINE COMMUNITY NETWORKING
The Forum offers a variety of useful ways to share views, raise questions and learn from other professionals in your sector – from our dedicated online members' discussion forum, to various social media such as LinkedIn and Twitter.
PROFESSIONAL TOOLS
Forum members have access – on privileged terms – to several leading frameworks and tools to assist them in their professional lives – including ITSM self-assessment and benchmarking, continual professional development, endorsement of training courses, and planning IT personnel skills.
SPONSORSHIP
BECOME A SPONSOR
SPONSORSHIP PACKAGE ITSMF BELGIUM
Our sponsorship package offers you opportunities to maximize your organization's presence in the industry through a relationship with itSMF Belgium. The packages provide an abundance of sponsor rights, benefits and other marketing and communication opportunities. We are pleased to offer you the opportunity to support ITSMF Belgium and take advantage of these exceptional marketing opportunities.
By taking part in our Sponsorship program you will…
Connect with IT Service Management Industry Leaders
Get a sponsor promotion corner at each event where they can offer flyers and gadget
Gain access to over 1000 Service Management professionals across Belgium
Maximize your marketing investment by supporting the advancements of IT Service Management
For more information, please send an email to info@itsmf.be
Multiple Payment possibilities available (Bank, Paypal, etc.)
WE HAVE DIFFERENT MEMBERSHIP FORMULAS
OUR OFFERS
Find all our memberships offers here
If you need help, more details or any further information, feel free to ask Lisa.
STUDENT
€25.00 excl VAT
per year
---
Access to 'member only' events
Reduction on partner's event
Reduction on training provided by partners
And much more
(Student Card Copy required)
INDIVIDUAL
€120.00 excl VAT
per year
---
Access to 'member only' events
Reduction on partner's event
Reduction on training provided by partners
And much more
invoice available
CORPORATE
from €540.00 excl VAT
per year
---
Full access to 5 to 10 members of your organisation
Access to 'member only' events
Reduction on partner's event
Reduction on training provided by partners
And much more
BENEFITS FOR MEMBERS
BENEFITS
---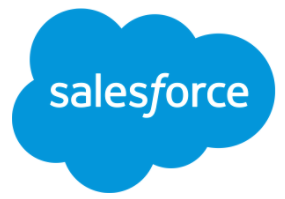 itSMF Belgium is powered by SalesForce
---
---
WE ARE HERE TO SERVE YOU
OUR TEAM
During the Indian summer drink, we shared our view with our members how we see itSMF for the months to come. We have a serious line-up of interesting events for the community. As we did before, it is not only about traditional informative events on service management anymore. The new dynamics in IT and the search for value creation, made us extend the horizon. We will incorporate themes from testing, automation, transformation and marketing….
Digital transformation is not only about the speed to market to deliver value; it is also about having the resources to enable the journey to get there. It is our ambition to provide our community with information to strengthen the odyssey, hence our search for relevant topics. It is our hope to connect, share and challenge, with thought provoking events and hands-on member  workshops.
The team, who will make this all happen, brings in some serious Service Management competence. Who are they? Well, check their biography.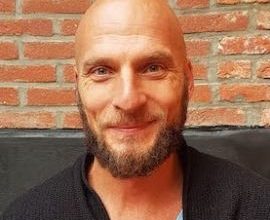 Board Member
Luc Schmitz
Email: luc@itsmf.be
My IT career has started before the supposed 2000 bug. I've enjoyed been specialist in Sniffer technologies for few years. Troubleshooting amazing and complex infrastructure with multiple probes, analyzing the layers and results with challenging customers was my thing.
My life became even brighter when I enrolled as ITSM consultancy, another challenge. I've jumped into ITIL library, from v2 to Expert v3, and now ITIL4. What a journey this was and still is!
Enterprise Architecture, Governance, processes and procedures. Sounds good!
I'm an itSMF member since 2014 and became member of the board in 2017. Why itSMF Belgium?
Probably because I am already part of many volunter organizations, active in the disability sector.
In the world of disability, we try to break down the barriers imposed by this disability.
Breaking the silos between organizations, by organizing dance classes.
In itSMF, I'm trying to apply the same rules. No silos, no barriers. Sharing together! It gives me the satisfaction of being part of a community and making it better.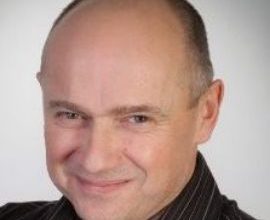 Board Member
EdDy Peters
Email: eddy@itsmf.be
I am active in IT for almost 30 years. Over time the need for connecting people to improve delivery of the IT promise, became obvious. That led me in 2002 to the search and discovery of ITIL as my guide. My enthusiasm for what I learned and shared, extended my horizon towards process consultancy, itSMF membership,… up to where I am now. I have experienced every step in my career as a logical step. I am honored to be able to continue sharing and facilitate sharing as president of the Belgian itSMF chapter with this extraordinary team.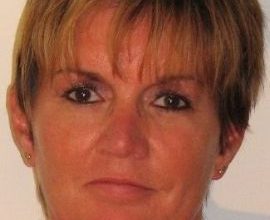 Management Team
Marie-France Demierbe
Email: marie-france@itsmf.be
I have been active in the IT service industry for almost 30 years, much like Eddy. I discovered itSMF in 2004 with Bart and Saskia. I did not know the organization but, very quickly, I recognized myself in its DNA. I created a robust network there and I learned from gurus like Steve Mann or Paul Wilkinson.
I have been trying, for so many years, to share my knowledge and to propose subjects as broad as possible.
Each period of my professional life is marked by this itSMF journey and encourages me to continue to be part of the team. I will continue as much as possible in the process and with this new dynamic team.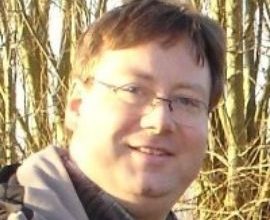 Management Team
Philippe Delbeke
Email: philippe@itsmf.be
I am since almost 30 years in the IT world, and did many ITSM projects in many ITSM areas:  process and organisation setup, improvements and process execution, tools setup and development, ..
I learned to know ITIL in its version 2, and followed the expert road up to ITIL4.
Some long years ago I heard about the ITSMF Belgium chapter, attended some events, and decided to join the management team in 2010.
After some inactivity I joined this team again, some 2 years ago.
I am very pleased to enable the sharing of experience and knowledge through the organisation of the ITSMF events.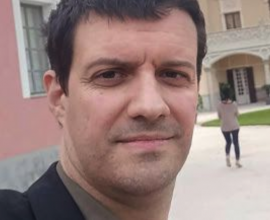 Management Team
Arnaud Delcroix
Email: arnaud@itsmf.be
I attended my first ITSMF Belgium event soon after I started working on ITSM projects around 15 years ago. Since then I went through all sorts of jobs and roles in the consulting business, from tooling development to process definition, to a management position.
I am eager to share stories, experiences and to continue to learn thanks to the dedication of the ITSMF Belgium Team. This is why, in January 2020, I joined the team in order to help grow our community, create more events and simply to support those persons who have given so much time to keep this organization going in the past years.
Together we believe we are up for the challenge and we are looking forward to provide you with a lot of brain food. As a token of appreciation towards our members : look out for a goodie bag at your doorstep in the weeks to come. You will find the ABC card deck, which you can use to do your own Attitude-
Behavior-Culture assessments or just having fun playing your card game. And next to your 'brain-health' we also take care of your health in general. There will be a mask included, so you can play safe with your colleague members.
Internally we improved our organization as well, resulting amongst other in a new website, www.itsmf.be with a members-only section. So check your email in the coming days with more info.
We are looking forward to meet you digitally on one of the coming events (do check our website) or, when permitted, in a physical context. Whatever the setting, let's connect
BECOME A MEMBER
MEMBERSHIP