IT4IT 3.0 – Creating a Digital Management Platform 23/02/2023 @ 18:00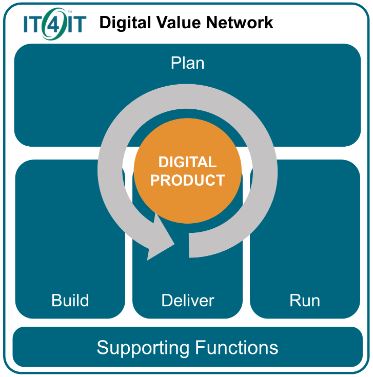 The Recipe to Transform and Modernize your IT Operating Model
Description:
The Open Group has recently released version 3.0 of the IT4IT standard. The IT4IT standard is a real game changer to transform and modernize your IT operating model – enabling IT teams to deliver faster with better quality and reduced risk.
Learn how the IT4IT standard can help you to shape and mature your IT management capabilities and to streamline and automate IT value streams.
Transforming into a digital organization requires a strong digital management platform, consisting of the right people, IT processes, IT management tools and data. But what is even more important: how to connect all these components together to create flow across your IT value streams. Instead of optimizing and improving the parts, focus on improving the IT management system as a whole. Today most organizations lack an integrated management platform, but rather have a siloed and fragmented process and tooling landscape, and as a result we lack end-to-end visibility and traceability (of value delivered, costs, risks, etc.).
Key topics on the agenda:
What is the IT4IT standard from The Open Group? Why do I need this to create a modern digital management platform?
What value streams do you need in a modern digital operating model?
How can I use the IT4IT standard to transform and modernize my IT organization?
How can I combine key practices such as ITIL 4, DevOps and Agile Development into an integrated Digital Operating Model?
How to embed security, risk and compliance into your IT delivery model?
How is IT4IT used by organizations (both in public as private sector)? Where to start my own IT4IT journey?
So, are you looking for an approach that can help you to transform and mature your entire IT organization? Reduce risks and costs? Delivery faster? Boost IT performance? Then, this webinar is for you !
Presented by Rob Akershoek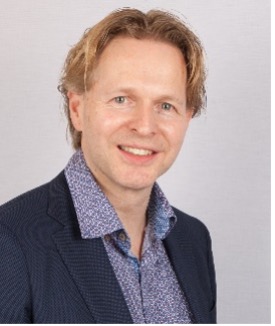 Rob Akershoek is senior IT Management / DevOps architect at DXC and Co-Chair of the IT4IT
Forum within The Open Group. He helps IT organizations to transform to become a lean and agile
service provider, ready to manage the new digital ecosystem consisting of a hybrid cloud and multi-
vendor sourcing landscape.
He is architecting the new IT organization combining standards, practices, and concepts such as the
IT4IT standard, TOGAF, Scaled Agile Frameworks (such as SAFe), Agile Development, SCRUM,
Site Reliability Engineering (SRE), DevOps and Continuous Delivery, Security Management with
established IT service management methodologies (such as ITIL). He assists IT organizations in
their IT automation journey covering the entire IT value chain including portfolio management, the
DevOps toolchain including CI/CD, test management, monitoring and event management, risk and
security management, ITSM, CMDB, cloud orchestration, etc.
Rob Akershoek is author of numerous articles and author the IT4IT management guide (managing
the business of IT).
For more information about Rob Akershoek visit:
– YouTube channel: https://www.youtube.com/robakershoek
– LinkedIn: https://www.linkedin.com/in/robakershoek/
– Twitter: https://twitter.com/RobAkershoek
Rob has been working for various organizations on their digital management journey including:
– Financial and insurance industry: ING, ABN AMRO, Rabobank, NN group, Royal London,
Aegon
– Energy: Shell (over 10 years of engagement)
– Industry and Manufacturing: Siemens, Philips, Tata Steel
– Telecommunication: Vodafone, KPN
– Government: Tax Services (in The Netherlands), various local governments
https://www.itsmf.be/wp-content/uploads/2023/01/IT4IT-1.jpg
377
373
Arnaud Delcroix
https://www.itsmf.be/wp-content/uploads/2020/06/logoitsmf-01-300x138.png
Arnaud Delcroix
2023-01-18 17:02:48
2023-02-24 07:26:27
IT4IT 3.0 – Creating a Digital Management Platform 23/02/2023 @ 18:00