Online Masterclass – Value Stream Mapping 27.04.2021 @ 11.30 to 18.30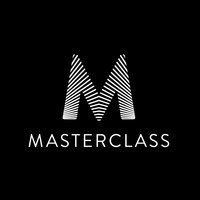 Value Stream Mapping – Visual Value of Work Management
The most common complaint about IT is that the other stakeholders in your organisation do not see nor appreciate the value of your work. Are these refrains familiar:
We spend all this money on IT or technology and we get very little
We spend too much money on "Keeping the lights on" while our competitors kill us with innovative use of technology
The reason I did not come to you (Shadow-IT) is that you always say No or you're too busy or it is not in our budget for this year and I need it NOW!
Why is IT so slow to give us what we need?
How can we improve what we do?
Value Stream Mapping (VSM) is a technique to look at a timeline of events in several ways. It is meant for teams or leaders to observe what is really happening against what they expect. In this way, they can ascertain the obstacles or constraint and work together to mitigate them.

For more details and subscription, check out: https://www.itsmf.co.uk/event/online-masterclass-value-stream-mapping-apr-21/
Specially for this event, our Belgian itSMF members can have this masterclass for £295.00 + VAT
But BEFORE you subscribe, please inform us at info@itsmf.be for your promotion code.
For maximal interaction, seats are limited to 10 attendees.
Masterclass Logo Licensed under creative commons and sourced at https://commons.wikimedia.org/wiki/File:MasterClass_logo.jpg
https://www.itsmf.be/wp-content/uploads/2021/04/MasterClass_logo.jpg
200
200
Arnaud Delcroix
https://www.itsmf.be/wp-content/uploads/2020/06/logoitsmf-01-300x138.png
Arnaud Delcroix
2021-02-15 12:02:41
2022-12-09 00:07:38
Online Masterclass – Value Stream Mapping 27.04.2021 @ 11.30 to 18.30