IT ASSET MANAGEMENT VIRTUAL EVENT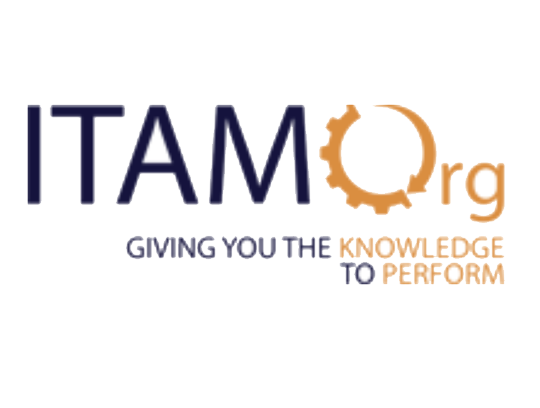 ABOUT THE EVENT
18:30, 26 MAY, 2020
ITAMORG WAS FOUNDED IN 2014 WITH A CLEAR AMBITION TO HELP MATURE THE MARKET, COMPETENCIES AND AWARENESS WITHIN ITAM. 
AS AN END-USER ORGANISATION ITAMORG IS SET TO FACILITATE KNOWLEDGE SHARING AND HELP BUILD STRONG PRACTICES IN THE AREA OF ITAM. 
THE ITAMORG PHILOSOPHY IS TO ENABLE THIS VIA SUPPORT TO ISO AND THE INDUSTRY PRACTICE ITIL / ITSM BEST PRACTICE. 
 WITH THIS IN MIND WE WILL GO OVER THE ITAMORG AREAS OF ACTIVITY AND WHAT OPPORTUNITIES THAT LIES FOR MEMBERS. 
ITAMORG WANTS TO KICK-OFF A BENELUX CHAPTER AND THE MEMBERS OF ITSMF BE WILL HAVE A SPECIAL OFFER WHEN JOINING THE SESSION.
JESPER OESTERGAARD
ITAMORG INTRODUCTION
18.30
Jesper is the Chairman and co-founder of ITAMOrg and has worked in the ITAM industry and related sectors for several years. Jesper founded a SAM consultancy in 2014 that was later, in a tradesale, sold on to Deloitte. He continues to support the development and spread of ITAM best practice via development of certification training and not at least via the ITAMOrg liaison membership of the ISO 19770 working group.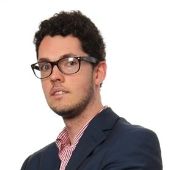 MATTHIAS LEPLAE
ROLE OF THE IT ASSET MANAGER: WHERE DOES IT START AND WHERE DOES IT END?
19.30
What was considered IT Asset Management years ago might not be considered IT asset management today. Even today there are diverging interpretations of the exact role of the IT asset manager. There is no fixed job description or role definition of the IT asset manager. It depends what capabilities are already present in the organization and how the potential activities that can be categorized under the ITAM umbrella can benefit the organization. Define your company-specific interpretation of IT asset management.
After 4 years immersed in software license compliance Matthias co-founded the company Leadout in 2018 to focus on addressing the needs of Belgian companies in IT asset management. Since then Leadout has helped several organizations within Belgium but also In other European countries to benefit from applying focus on IT asset management. Matthias has a large background in Microsoft and SAP but increased his attention lately to the end-to-end aspects of a sustainable ITAM program.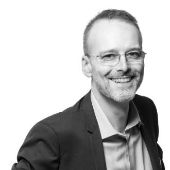 STEPHANE JORET
ITAM AND ITIL 4
19.45
ITAM and ITIL 4 With the release of ITIL 4, IT Asset Management has finally been taken into account within the widespread IT Service Management framework.
In this session we will look into how ITAM was adopted into ITIL 4 from one of the contributors to the updated ITIL framework Speaker
With 29 years of experience, Stéphane JORET is an ITSM and ITAM expert consultant.
Amongst the French pioneers in these domains, he made his first ITAM project in 1993, SAM in 2000 and ITSM in 2005. He is an accredited ITIL trainer since 2009 and contributes to ITIL 4 at AXELOS, notably for ITAM as the lead author for this practice.
He translated into French the EXIN SAM Specialist exam and the ITAMOrg ITAM Foundation training material.
Stéphane is specialized in ITAM, SAM and ITSM operating model implementation: process, organization and underpinning technology with transformation methods. Over the years, he developed a practical framework to drive such ITAM and SAM projects on the fast lane with ITIL integration.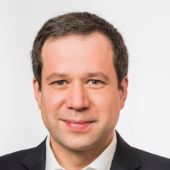 STANISLAV PAVLIIN
BUSINESS DRIVEN IT ASSET MANAGEMENT
20.15
Enhance ITAM / SAM position in your company. Real example of turning ITAM function from cost function to business function in Vodafone. Speaker bio – Stanislav Pavlin Based in Luxembourg, Stanislav Pavlin is an international executive and investor.
Stanislav Pavlin was the founder of Vodafone Assets Management Services Sarl / Global Assets Manager, Vodafone Group. He was leading this activity from its initial idea, through the company setup in 2014 until fully scaled operation managing over €1bn in 2019. A remarkable contribution that also led to international recognition incl. the ITAMOrg ITAM award.
Stanislav is founding chair of BeNeLux ITAMorg chapter.
https://www.itsmf.be/wp-content/uploads/2020/05/ITAM_1x-1.png
408
540
Ali
https://www.itsmf.be/wp-content/uploads/2020/06/logoitsmf-01-300x138.png
Ali
2020-05-26 18:30:51
2022-12-09 00:08:52
IT ASSET MANAGEMENT VIRTUAL EVENT