Service Cost Tracking and Internal Chargeback 30.09.2021 @ 5.30PM TO 7.30PM

Ideally, the ITSM application should be able to offer senior management an overview of the cost of each service that the organization makes available to its employees. These services are, after all, the tools that the employees rely on to be successful and a lot of money is spent on them. Being able to generate a breakdown of the costs by service is an important first step toward controlling these costs. How this can be done in a service management application is explained in the first part of this presentation.
The second part focuses on the next step: breaking down the service costs by customer. This allows an organization to charge back the costs of services to the departments that use them. Most organizations struggle with internal chargeback, but it is relatively straightforward to do this efficiently and more precisely using the service management application.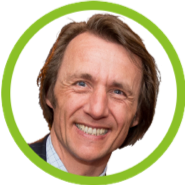 Presented by Cor Winkler Prins
Cor is the CEO and co-founder of 4me, the first service management solution that enables seamless collaboration between enterprises and their external providers. He started his career in the service management industry in 1996 helping to set up the global consulting organization for, what later became, HP OpenView Service Desk. As a consultant, Cor has assisted many large enterprises over the years with their global ITSM deployments. These include Procter & Gamble, Philip Morris and Roche.
His work had a major impact on the service management industry when in 1999 he developed the first comprehensive set of integrated ITIL-based ITSM processes. The model includes detailed work instructions for IT professionals. This set of process definitions and implementation practices was used by ITSM consultants in more than 20 countries when it was acquired in 2007 by BMC Software.
Cor's main interests are the financial aspects of service management and helping managers optimize service levels while continuously driving down service costs.

https://www.itsmf.be/wp-content/uploads/2021/08/Chargeback.png
200
200
Arnaud Delcroix
https://www.itsmf.be/wp-content/uploads/2020/06/logoitsmf-01-300x138.png
Arnaud Delcroix
2021-08-03 10:31:59
2022-12-09 00:06:58
Service Cost Tracking and Internal Chargeback 30.09.2021 @ 5.30PM TO 7.30PM