ITIL4 – HVIT- the lead editor's cut – 28.01.2021 @ 5.00pm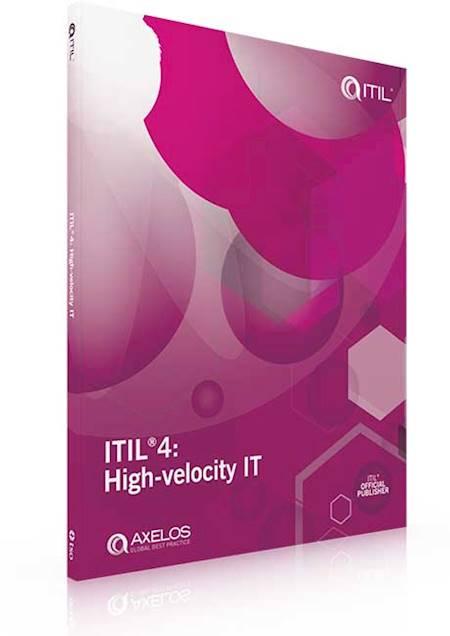 High-velocity IT – the lead editor's cut
Going deeper into the ITIL4 core volumes, it is with great pleasure that we can announce Mark Smalley, lead author of the High Velocity IT book, as presenter for our first event of 2021. The remote event is planned on Thursday 28 th of January; starting at 17.00 CET.
An increasing number of organisations use digital technology to do things significantly differently, or do significantly different things. This places higher demands on those who develop, manage and support digital solutions. A different way of thinking and working is required, and this is what ITIL® 4 High-velocity IT is about.
In this session, the lead editor of this new ITIL module will give you a guided tour of the book. You will learn how 50 people from 18 countries contributed to the making of the book. You will get an overview of the content of the book and the thinking behind it. You will also learn about some of the lead editor's favourite sections, for example ethics, complexity and service experience. Finally, you will have the opportunity to ask him about the content and its application.
We invite you to join us and your peers in the hope that you will discover new insights and inspiration for improvements at work.
At the end of the session, there will be a raffle for itSMF Belgium members to win copies of the book Reflections on High-velocity IT, a companion publication to ITIL® 4 High-velocity IT.
BIO
Mark Smalley is a writer, speaker, trainer, consultant and bridge builder at Smalley.IT. Also known as The IT Paradigmologist. He helps people discover where they are and to visualize where they want to be. His main area of interest is the management of IT systems and services. Mark is a contributor to bodies of knowledge such as ASL, BiSL, BRM, COBIT, DevOps, IT4IT, ITIL, VeriSM and XLA. He has spoken at hundreds of events in more than thirty countries.
Books: ITIL® 4 High-velocity IT and Reflections on High-velocity IT. Contributing author of ABC of ICT, Applicatiesourcing (Dutch), Digital Practitioner Body of Knowledge, ICT Zakboek (Dutch), IT4IT Management Guide, ITIL® 4 Foundation, Operating Model Canvas, and VeriSM, A service management approach for the digital age. White papers: Defining the IT Operating Model, Delivering Business Value with IT, Elevating the IT Service Experience, and The Business Value of DevOps.
https://www.itsmf.be/wp-content/uploads/2020/09/image2.jpg
636
450
luc schmitz
https://www.itsmf.be/wp-content/uploads/2020/06/logoitsmf-01-300x138.png
luc schmitz
2020-12-22 17:55:31
2022-12-09 00:07:38
ITIL4 – HVIT- the lead editor's cut – 28.01.2021 @ 5.00pm