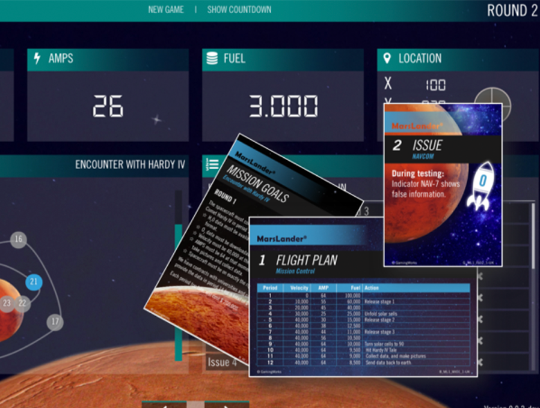 MARSLANDER – 10.12.2020 @ 7pm
Due to Corona the MarsLander onsite gamification event planned in June, got postponed.
And also due to Corona, GamingWorks needed to re-invent the gaming format. This resulted in the MarsLander Remote.
It is with great pleasure that we announce our MarsLander remote event on the 10th of December.
Seats are limited, but we can organize up to two sessions in parallel, so more can join.
Together with Paul Wilkinson, you will explore what it is to do agile service management. How do you organize yourself in an ever changing digital world, were everything matters, but resources are limited. How do you make the right choice? You will experience and surely learn from this fast-paced game, as team member of the 'Space Y' agency, assuring high quality data is extracted at all steps of the journey. Or not…
Stay tuned for more details in the coming months.
Comments are closed